About Rising Star Insurance Brokers
Rising Star Insurance Brokers is an independent insurance agency located in Minnesota. Since 2009, our agency has been providing a peace of mind to our community with the broad choices we offer for their home, autos, life, business, and more. We are proud to be locally owned and operated.
What is independent?
We don't just work with one insurance company. We obtain contracts with multiple insurance carriers, allowing us to give a broader choice of price and coverage. We also know that insurance rates fluctuates from time to time. Being an independent agency, we have the flexibility to place you with different carriers when rates are not in your best favor.
Rising Star Insurance Brokers was founded by Phia Lee. He began his career as a life insurance producer in 2003 with the passion of delivering the best care for his clients by doing things the right way. After years as a life producer, Phia wanted to expand his level of care. With the enthusiasm to do more than just insuring their lives, Phia felt he needed to make the necessary changes so he can help protect all that matters to his clients, not just limited to life insurance. He started Rising Star Insurance Brokers in the summer of 2009, and has been pursuing his passion by insuring his clients' lives, homes, autos, businesses, and financial assets since.
"We don't just sell you a policy. We provide you a complete protection program for what matters most to you."
~Phia Lee
CEO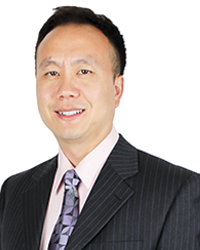 Phia Lee
CEO
Our Beliefs
Always place the best interests of our clients first.
Our clients are not a number. They are a family member.
Doing the right thing the first time, every time.
We don't stop caring after the sale.