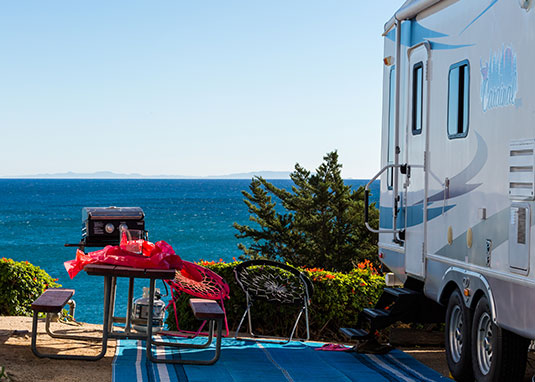 RV Insurance in Minnesota
Stay Safe on the Road with RV Insurance from Rising Star Insurance Brokers
Nobody wants the hassle of organizing rental cars, hotel rooms, or flights when there is a simple solution. An RV is there to make traveling easier. Just like auto insurance, recreation vehicles require insurance as well. Luckily, Rising Star Insurance Broker in Maplewood, MN is here for residents of Minnesota. We are here to offer specialized RV insurance to protect you on your travels.
RV owners encounter many hard situations on the road and with that in mind they require a stable Motorized RV and Towable RV Insurance as required by the state of Minnesota. Some of the coverage with an RV policy includes:
Total Loss Replacement
This provides the insured with a new and comparably equipped RV if the vehicle is totaled in the first four model years. In case the car is between the fifth and seventh model years, the settlement is higher than the actual cash value at the time of loss or the purchase price. After the seventh model year, the settlement is done based on the actual car value.
Replacement Cost Personal Effects
This coverage pays for the replacement of personal items that were in the RV during the occurrence of the loss.
Vacation Liability
This policy pays for the property damage and any bodily injuries that occur during a vacation. If the insured is involved in a collision and injures another person, he or she is liable for the loss, and thus this coverage caters for the expenses like medical bills. It also covers the insured in case the RV is involved in the destruction of another person's property.
Emergency Expense Coverage
This coverage pays for personal expenses like hotel and transportation due to the covered loss.
Recreational Vehicle Medical Payments Coverage
The policy pays for any medical expenses for the treatment of injuries caused by the RV accident regardless of who was at fault.
Stay safe and save a lot by acquiring an RV insurance coverage. Come to Rising Star Insurance Brokers in Maplewood, MN and allow us to help you choose the best policy for your needs. Reach out to us by phone for any questions or concerns you may have.