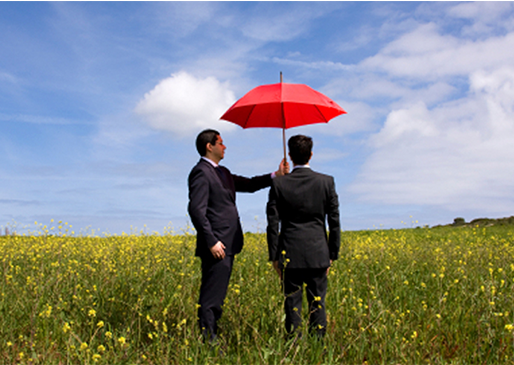 Umbrella Insurance in Minnesota
While you may have an auto, home, and boat insurance policy, major claims and lawsuits may exceed the limits of your policy. When this happens, the insurance company will only pay for the claims up to the limit of the policy. However, umbrella insurance will protect your assets and your future by providing extra liability coverage. If you live in White Bear Lake or Maplewood, MN, you can benefit from this policy in multiple ways. Contact Rising Star Insurance Brokers for quotes in Minnesota.
Bodily Injury Liability
This policy will cover the medical bills and related liability claims if a third party sustains injuries. Such injuries include auto accident where you are at fault, injuries sustained by the person while in your home, injuries or harm caused by your dog, and injuries received by another person while on your property.
Owners of Rental Units
This insurance policy protects landlords against the various liability claims that may be brought against them. There are cases where a tenant's dog may bite someone else, and the landlord is held responsible. If there is a crack on your property and someone trips over it, they can sue you for damages. Insurance may cover the costs of medical bills and lawsuits.
Property Damage Liability
You may be held liable when several actions or those of others cause damage to another person's property. This protection may include multiple incidents and situations when you or a family member is responsible for damage in auto accidents, at school, and on other people's property.
Other Types of Coverage
The policy can also provide coverage if you are sued for libel, slander, mental anguish, and other personal liability situations.
At Rising Star Insurance Brokers, we are committed to helping the residents of Minnesota to access quality but affordable umbrella insurance. If you need the insurance coverage in Maplewood, MN, please reach out to us. We can answer any questions or concerns you may have and set up an umbrella policy to meet your needs.