Home »
Classic Car Insurance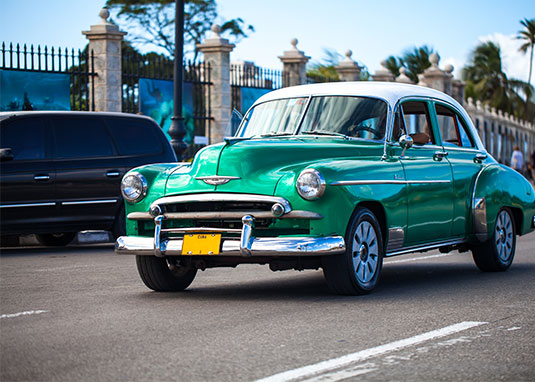 Classic Car Insurance in Minnesota
There are many differences in insurance for a standard vehicle and classic car insurance. When you are ready to purchase insurance for your classic or antique vehicle, you need to understand a few items.
Classic car insurance in Maplewood, MN may be less expensive than standard car insurance because you most likely do not use your prize vehicle as a daily driver or commuter vehicle. If you only drive it in parades or a car show, then classic car insurance from Rising Star Insurance Brokers is the way to go.
The value of the vehicle is different for classic car insurance in Minnesota. Classic car value is based on stated car value. When you purchase a vehicle and restore it, the value of it in pristine shape is much more than what you paid for it. If you happen to total your classic and you have standard car insurance, it would only cover the actual cash value of the purchase price minus depreciation and not its true worth today. With classic car insurance, you can also get original replacement parts for your classic to keep that original stock look.
While restoring a vehicle in Minnesota, you can change your coverage amount. For example, as the restoration project continues, your vehicle will be worth more than the stated value as you work on it.
What Qualifications are required for Classic Car Insurance?
Classic cars are at least 25 years old and may be purchased as a collectible, exotic, or custom vehicle. Some items exist to benefit from this type of insurance.
Ten years or more of driving experience
A driving record without any major accidents
No teenage drivers or drivers with poor driving records on your policy
A garage or other secure storage out of the weather to keep your classic vehicle in.
Proof that you will place minimal mileage on it and have another car for daily transportation.
This type of insurance can be quite confusing for a new classic car owner. We at Rising Star Insurance Brokers in Maplewood, MN are here to help you with your insurance needs. It is imperative that you have the best coverage possible to ensure that you are taken care of properly in the case of an accident. Contact one of our knowledgeable agents today to find out all of your options.